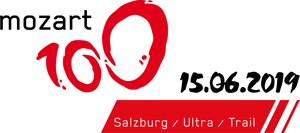 mozart 100
on 15. June 2019
start list for "mozart City Trail"
mozart City Trail
start 10:00 am
9 km | 300 m+
Beautiful course through the City of Salzburg
Map
Team-competition: Each team consists of 3 members. Every member runs 9 km individually, the team time is the total of the three individual times. Please make sure to indicate the team name identically during the registration.
until November 30th 2018

29,00 €
until February 28th 2019

39,00 €
until June 10th 2019

49,00 €
registration deadline 10.06.2019 23:59 Uhr - Late registration is possible on site 59,00 €

Start list (you can sort the list, if you click on the small arrow behind the headline)